By DCL
On June 4, DCL Investments held a closed-door seminar on DCL Idea-sharing Salon Series——Diversified Exits of NPL in Bankruptcy Reorganization.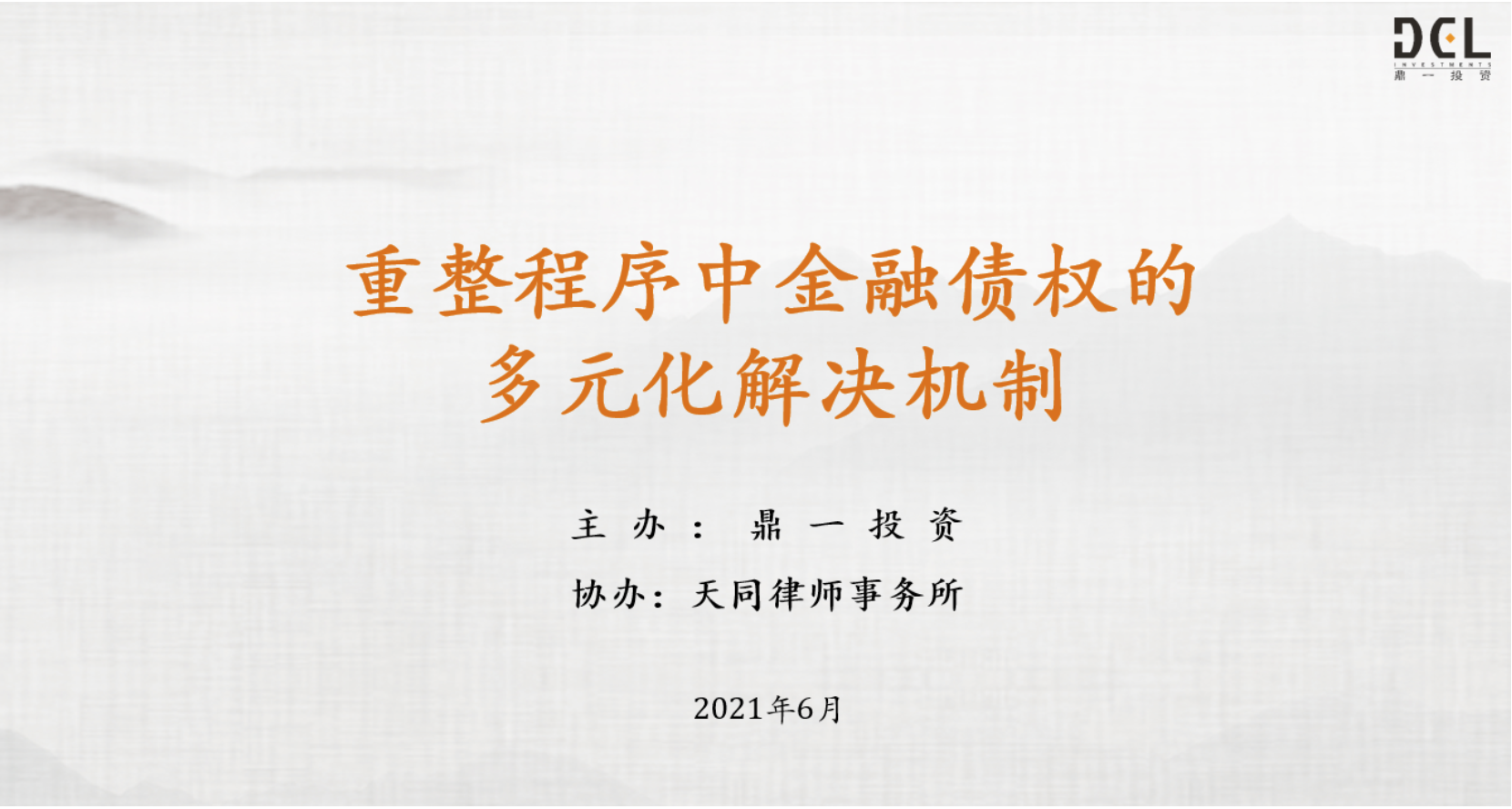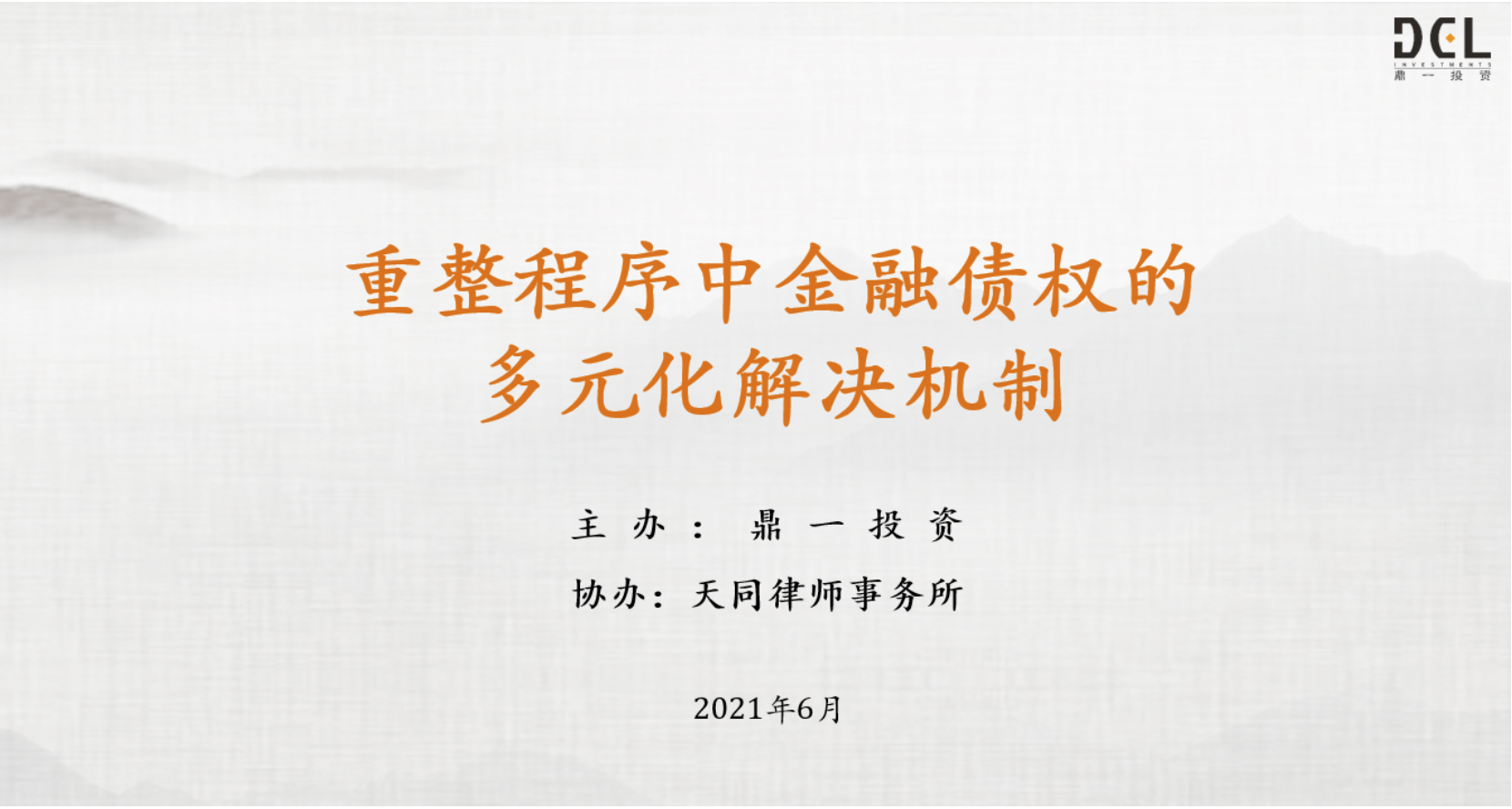 It gathered many movers and shakers in the industry, including academic experts such as Professor Han Changyin from KoGuan Law School of Shanghai Jiaotong University, industry veterans such as Liu Zhengdong, president of Shanghai Association of Bankruptcy Administrators, and many other guests from financial institutions.
At the seminar, Selina Zheng, Chairman of DCL, introduced the main concerns and practical experiences of the firm in bankruptcy reorganization. Professor Han Changyin and other guests shared the legal basis, real situations and feasible improvements in five key issues, including: 1) Protection of financial claims from the perspective of managers; 2) Treatment of common benefits debt financing; 3) Disposal of collateral in bankruptcy reorganization; 4) Debt-to-equity swap of financial claims; 5) Full protection of secured claims.
Based on this, all the guests delivered full and in-depth discussion and put forward many practical suggestions.
As a leading asset management platform focusing on the investment, disposal and operation of distressed assets in China, DCL held the Idea-sharing Serial Salons with the aim of promoting industry exchanges and bringing more enlightening views.